In order to securely make withdrawals, you need to get the Google Authenticator app. This is available in the App store for both Android and iOS users.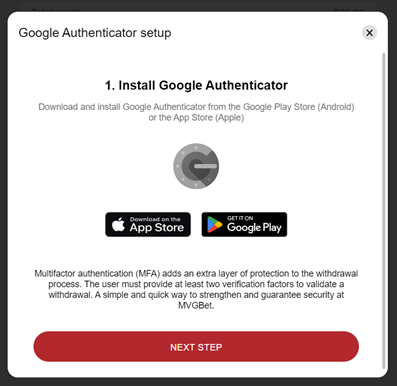 Once you download it from the store, it will walk you through the steps and you will need to enter the verification code.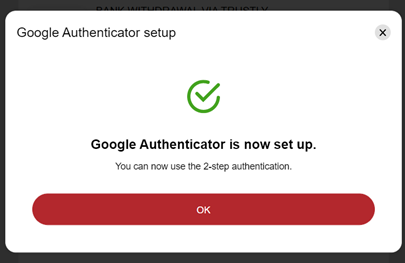 Once the set-up has been completed it will let you know. If you have any questions, please do not hesitate to reach out to our customer support, support@mvgbet.com.